What should you know about Boca Raton tree services?
When maintenance, planting and removal concerns on your property come up, tree care is best left to the professionals from our Boca Raton tree service. However, it is important that you know what to expect from a tree service company, before you hire one. When trying to decide which tree service company you should hire, you should look for an arborist who is certified through the International Society of Arboriculture (ISA) and the Tree Care Industry Association.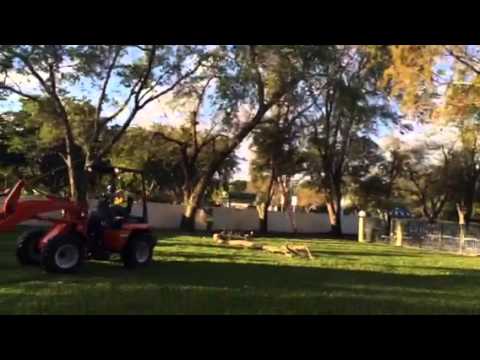 At Phil's Expert Tree Services Inc., we are a certified arborist through the ISA. However, in addition to finding a certified tree service, it is most important to understand what a tree service company can and will do at your home. This way, you will know if your problem can be taken care of by the tree service or you will know if you need to find another form of help for your yard. At Phil's Expert Tree Services, when it come to tree services, wee can do the following:
Tree ailments diagnosed
Pruning, tree removal and leaf removal services
Tree stumps removed
Soil analyses performed
Emergency help when a tree has been damaged in a storm
Assistance with insect and disease control
Help with planting new trees
Fire wood
Post-construction tree maintenance
Now that you know what our tree service does, you'll want to be sure that you ask the right questions when it's time to hire a professional for your yard. If you would like to learn more about the services that we have to offer, you can contact us by visiting our website.
Questions to think about when it comes to a Boca Raton tree service company.
First, you will want to be aware of certain things before you hire a tree service. This is due to the fact that hiring an unqualified tree service company may cause more harm than good in your yard. When you are trying to decide on hiring a certain company, you should ask to see verification that their certification is current. Be sure to do this before you allow their company to begin work in your yard. Next, you will want to be sure to compare estimates between companies. You should insist on securing a written and signed contract that outlines the following:
Services to be performed
Time period in which they will be performed
Cost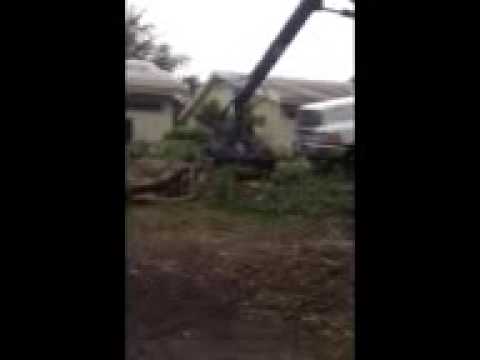 However, keep in mind that comparing estimates is not just so that you can find the best possible deal. You will want to compare estimates so that you will be able to see if there is a company that is offering you a shady, low price. If this is the case, you will want to investigate this situation further. When it comes to the costs of tree services, be sure that you do not pay for any services until they are completed. Third, you will want to be sure that you do not allow your hired company to use tree spikes, unless of course, it is absolutely necessary. This is because spikes can cause unhealthy damage to your trees. Finally, you will want to know how you can get the best deal on tree services. Usually, the best time to have tree work completed in your yard is during the cooler season. This is because when there is little leaf cover, a tree's structure will be most accessible. In addition to that, most homeowners that are interested in services provided by tree companies' start thinking about their trees in the spring and summer. For this reason, many tree service companies will offer discounts and provide faster service in the fall and winter months.
One last tip that you will want to be sure to follow when it comes to hiring a tree service is to be sure that you never work with a tree company that advertises their business door to door. Also, be sure that you do not choose a company that demands or requests payment in full prior to delivering services or will not provide a written estimate. Be sure that when you are talking to different tree companies, you always ask for a list of references. When you get these references, be sure that you contact them! When you hire our expert staff at Phil's Expert Tree Services Inc., you will never have to worry about paying too much for your services. We offer amazing prices on all of our services. Call our Boca Raton tree service company to schedule an appointment or visit our website to read through our references.